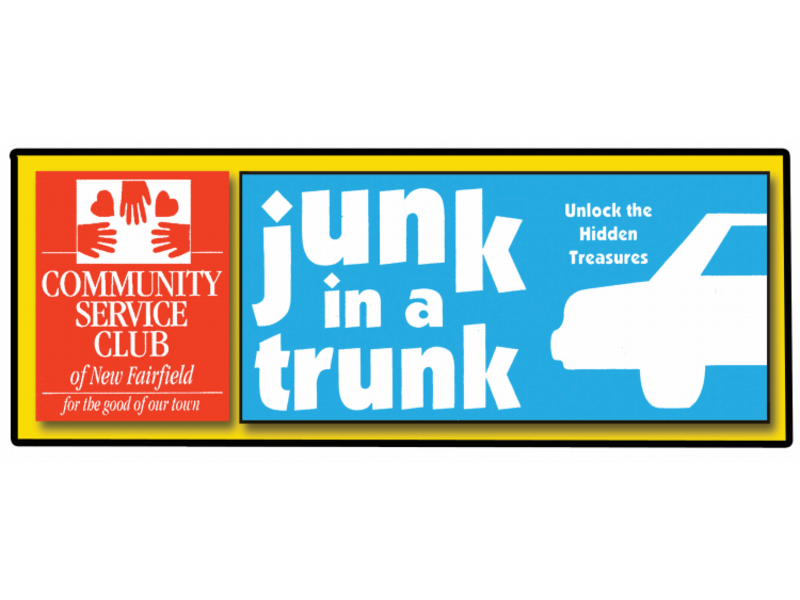 Junk in a Trunk Tag Sale parking spaces are  sold to people who wish to sell some of their garage and attic treasures.
---
Taste of New Fairfield
A gala night of delicious food from local eateries, drinks and dancing. Each year the proceeds go to benefit a local cause. To date funds have been raised for the Storm Recovery Fund, Rebels Care (an organization of student and adult volunteers helping those in need maintain their homes), and the CSC Kids Dress for Success Program.
---
---
The Fall Apple Pie Sale. Members get together at a central location to peel apples and put them together in pies that are sold either baked or unbaked. 
2017's Apple Pie event was a big success!   There were 25 people who helped peel, slice, mix, crimp, bake and box 168 pies!  Everyone worked really hard and it paid off in profit to the club - so far, we have made over $1600!!!
---
Butter Braid Pastries Sale                     
Members sell braided pastries that have a homemade taste and appearance and come in 9 different flavors. Proceeds benefit Kids Dress for Success.
---

Crafting Workshop Day            
For a small fee, crafters can spend the entire day being hosted by the Community Service Club at the Company A Firehall. Tables are reserved to allow participants to spread out and work on favorite projects that they bring with them. Delicious meals, snacks and beverages are served continuously and new skills can be learned by enjoying multiple workshops available throughout the day.Numerous great raffles add to the fun.
---
Mothers Day Plant Sale                 
 Veterans Memorial Park
Beautiful plants at retail prices are made available at this convenient location in town just in time for Mother's Day giving.
---

Stop and Shop Gift Cards             
Known as "Cash for Causes", the Community Service Club participates in this program which allows us to keep 5% of the amount on the cards. Members and their friends and neighbors should consider purchasing the cards not only for gift giving but also for their own shopping. The cards are available at meetings and through Kathy Hull or by stopping at the Senior Center in town during the day.
---

---
    
  mazon Smile        
AmazonSmile is a simple and automatic way for you to support the Community Service Club of New Fairfield every time you shop, at no cost to you. The AmazonSmile Foundation will donate 0.5% of the purchase price from your eligible AmazonSmile purchases.
To shop at AmazonSmile use this link http://smile.amazon.com/ch/06-1432530 from the web browser on your computer or mobile device. If you are already an Amazon customer, you can use the same account for both Amazon and AmazonSmile. If you have previously chosen a charitable organization to support, simply select "Change your Charity".
---